Please note: Only an 'owner' of the Organisation in aanmelder.nl can add or change an invoice profile.
Step 1: Click on the figure

, you will then get a drop-down and you can click on the desired organisation. Then click on Organisation in the pink bar.

Step 2: Then, by clicking on the dashboard of the Organisation, you will end up in the dashboard.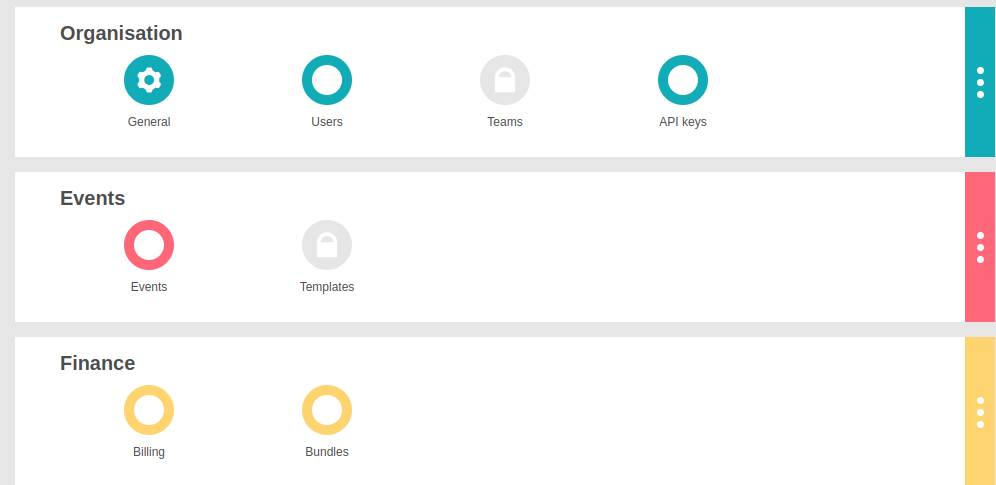 Step 3: When you click on 'billing', you get an overview of all the invoicing profiles and all the outstanding or settled customer invoices. You can click on the little pen next to the invoice profiles to change a specific profile. The grey 'edit billing profile' button allows you to add a new invoice profile.

If you do not fulfill the role of owner of the Organisation within aanmelder.nl, it is best to contact this person. The users who fulfill this role can be found in the dashboard of the Organisation, under 'users'.