The registration form is fully adjustable by adding different types of question to the form. Adding a question to the form goes as follows:
Open the form by clicking registration form in the dashboard.


Choose the type of question from the list on the right side and hover over it with the mouse.


Click and drag - while pressing the mouse button - to the position in the form where the question should be placed. As you drag, gray lines appear between the existing questions; these are the places where you can post the question. When you hover above the line with your question the line will turn blue; release the mouse button to place the question there.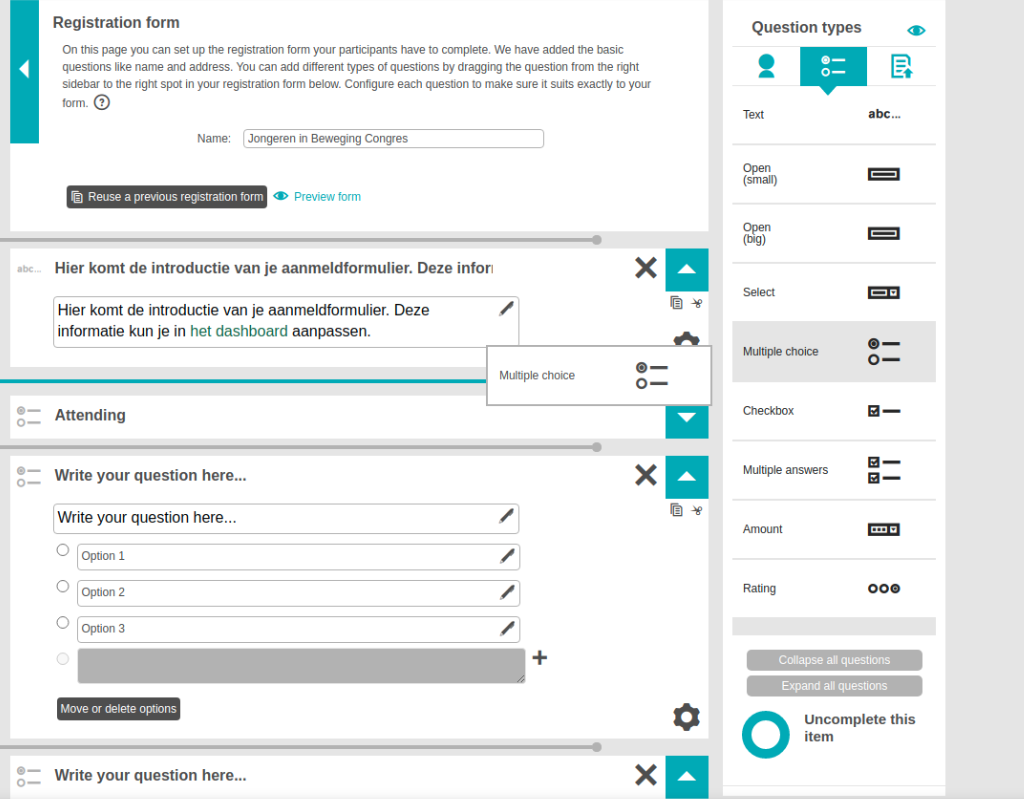 Tip
If the browser does not support dragging the questions, you can also post the question by clicking on the question and then on one of the lines that appear.
Tip
By default, Attending, Name, Address and E-mail question are already in the form. Except for Address these are mandatory questions. These questions can not be removed from the form.