Participants have the possibility to login into their own environment on your event website. As an event organizer you can show content only for those who logged in and are registered. This can be very useful when you want to share specific information of your event, like PDF files or presentations.
Here you can read how the participant environment works.
From your dashboard, go to website pages. Here you can add an extra page with content you want to share with your participants.


If you click one of the web pages to open it, and then clock on the wheel icon on the bottom right, you can turn on the option Only for participants.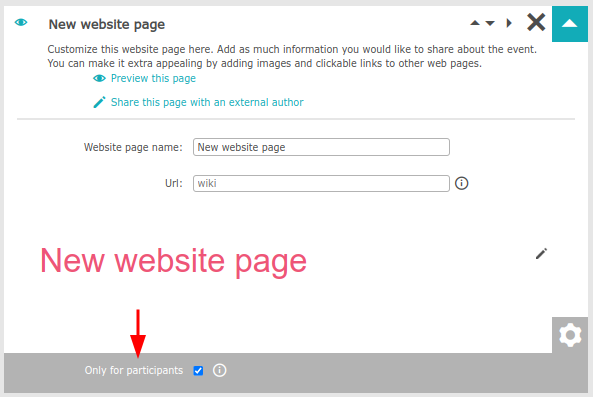 PLEASE NOTE! Participants can only see this content if they are logged into the participant environment and are registered for this event.