The option 'Login' can be seen in the top right corner or in your navigation bar (while opening your event website). You will be redirected to a Login screen.

Enter your e-mail address and click on 'Login'. If you are new and your e-mail address is unknown, you will get a notification. In this case, click on 'I agree with the terms and conditions' and 'Create account'.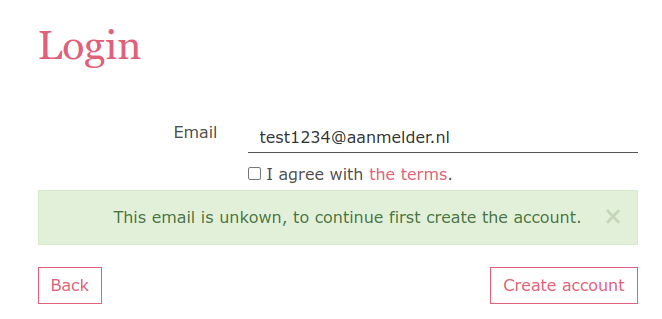 A one-time password will be sent to the e-mail address you filled in. Enter this password in the next screen and press 'Login'. The e-mail also contains a pink Login button where you do not have to type or copy and paste the one-time password. You will be logged directly with this button.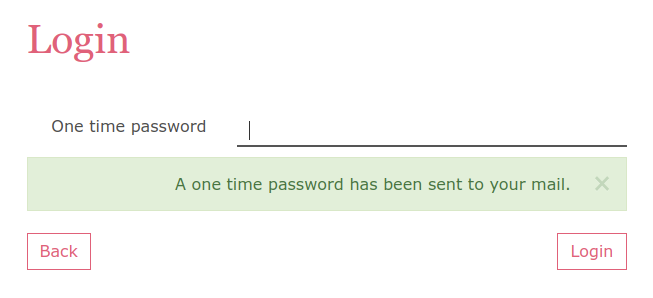 The following icon can be seen at the top right of you when you are logged in:

When you click on the icon, you will see these options: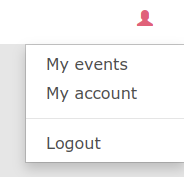 If you go to 'My account' you can find the button 'Delete account'.

It is important to know; your registrations to events will not be deleted when you delete your account! When you want to de-register as a participant for an event, you need to go to the registration form of the event and de-register.