Do you have workshops where a maximum number of people can participate? Then you can add limits in the registration form.
After adding a question to the registration form from the dashboard do the following:
Click on the gear next to the question.
Check the box "add limits to this question"
For you as an organizer it will look like this: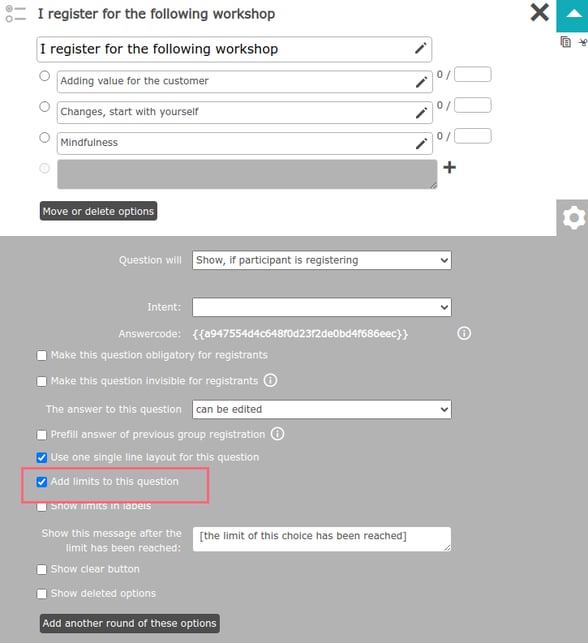 Do you want participants to be able to see how many people are already registered?
3. Then check the box "show limits in labels"

When registering, participants will see the following in the registration form:

​1/5 means that there is one participant as registered and there is 4 places left.
You can adjust the text "The limit of this choice has been reached"